The U.S. Securities and Exchange Commission is continuing to adopt new rules and bring enforcement actions. Dodd-Frank may be nearly three years old, but its repercussions and the impact of the JOBS Act, FCPA and insider trading cases and actions against accountants how Asian financial firms conduct business with the U.S. markets. Swaps regulation and CFTC registration is upon us.

SEC Regulation Outside the United States is designed to brief Asian financial services practitioners how the SEC administers and enforces the U.S. securities laws – and what it means to you. A distinguished faculty of current and former SEC officials and other regulatory experts guide you through the nuances of current and pending U.S. regulation and legislation. This is a hands-on conference, the only event of its kind in the world.
SEC Regulation outside the United States, 2 December 2014, Hong Kong
Topics for discussion include:
Corporation Finance – Navigating the Regulatory Waterfront
The Lifecycle of Capital:  Raising It, Spending It and Taking Care of the People Who Own it
Hedge Funds and Investment Managers
The Markets, and SEC and CFTC Developments
Enforcement Read more ..
Confirmed speakers from the US Securities & Exchange Commission:
Barbara Jacobs, U.S. Securities and Exchange Commission
Jane Jarcho, U.S. Securities and Exchange Commission
Sarah Buescher, U.S. Securities and Exchange Commission
Plus many more speakers.
Read their bios
Cliftons Hong Kong
508-520, Hutchison House
10 Harcourt Road
Central, Hong Kong
The Hong Kong Corporate Counsel Association
was established March 2003 as the pioneer association representing in-house lawyers in Hong Kong. The HKCCA provides an efficient and wide range of benefits and services for its members' professional develo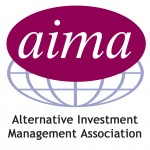 pment, including continuing legal education, a platform for networking and the exchange of ideas, information and experiences.
CPD/CLE accreditation:
New York and California: CLE – 7 hours 40 minutes
Why should you attend SEC Regulation Outside the United States?
Transactions outside the United States are not necessarily beyond U.S. financial services regulators' reach. The SEC makes a habit of scrutinising global activities – such as public offerings, private placements and takeovers – where there is U.S. investor involvement. The regulator also keeps a close eye on non-U.S. companies trading in U.S. securities and the activities of certain foreign investment managers. The SEC actively cooperates with its global counterparts and takes enforement action where appropriate.
Approximately 1,200 non-U.S. companies are SEC-registered and file reports with the regulator. Hundreds of other entities furnish the SEC with information supplying exemption, free from continuing obligation requirements and Sarbanes-Oxley.
As the world's largest financial market, tens of thousands of non-U.S. persons, investors, companies and advisers trade in U.S. securities. Globally, exchanges share information.
Who should attend SEC Regulation Outside the United States
• Non-U.S. issuers of securities and ADRs
• Hedge Fund Managers
• Brokers
• Compliance Officers
• Legal Advisers
• Corporate Financiers
• Company Secretaries
• Fund Managers
• Prime Brokers
• Exchange Officials
• Finance Directors
• Financial Services Advisers
• Regulators
• Investment Relations Managers
• Managing Directors
• Pension Fund Managers
• Securities Exchanges