Barry Barbash, Partner, Willkie Farr & Gallagher


Barry P. Barbash joined Willkie Farr & Gallagher LLP in February 2006 as a partner and head of the firm's Asset Management Group. He also serves on the firm's Executive Committee. For the seven years prior to joining Willkie, Mr. Barbash was a partner and head of the asset management practice at another firm. From September 1993 until October 1998, he served as the Director of the Securities and Exchange Commission's Division of Investment Management.
Mr. Barbash has a diverse practice covering all aspects of the asset management business. He regularly advises mutual fund and hedge fund clients on a variety of transactional, compliance and regulatory matters. His areas of expertise include mutual fund operations and regulation, hedge fund formation and regulation, private equity fund structuring and financing, venture capital fund operations and offerings, and fund governance. He regularly represents buyers and sellers in asset management merger and acquisition transactions and advises asset managers of all types in connection with administrative and court actions brought by securities regulators.
Mr. Barbash regularly advises mutual fund, hedge fund, investment adviser, and broker-dealer clients on a wide variety of regulatory compliance matters. When counseling these clients, he is often called upon to conduct detailed reviews of their investment management, administrative and marketing operations and to assist in the development of policies and procedures intended to enable them to meet their fiduciary and other legal obligations.
Mr. Barbash's recent significant matters include representing major financial services firms in organizing and operating public and private funds and in developing novel and complex investment products and services. Chambers Global (2009) and Chambers USA (2009) rank Mr. Barbash in the number one tier nationally for leading individuals practicing in the area Investment Funds: Registered Funds and among the very top practitioners in the area of Hedge Funds. He is also included in the 2009 edition of Best Lawyers in America.
Sonia Barros


Sonia Gupta Barros is an Assistant Director in the Division of Corporation Finance at the U.S. Securities & Exchange Commission in Washington D.C., where she oversees the Division's Office of Real Estate and Commodities.  Ms. Barros joined the Division in 2004.  Prior to becoming Assistant Director, Ms. Barros served as Chief of the Division's Disclosure Standards Office, where she was instrumental in building the Office, to assess the outcomes of filing reviews and assist the Division in enhancing its review program.  Prior to that, Ms. Barros served as Special Counsel in the Division, where she oversaw the Division's review of numerous high-profile and complex securities offerings and transactions.  From 1997 to 2004, Ms. Barros practiced corporate and securities law at Altheimer & Gray LLP in Chicago, Illinois, and then at Hogan & Hartson LLP (now Hogan Lovells) in Washington D.C.  At both law firms, she specialized in compliance with securities laws and public company transactions.  She received her J.D. from the University of Chicago Law School, where she was Editor-in-Chief of the University of Chicago Legal Forum.  Prior to law school, Ms. Barros worked with public companies as a CPA in the audit practice at Deloitte & Touche LLP.

Mark Berman, CEO, CompliGlobe


Mark Berman advises and conducts training programmes for hedge funds, investment managers, issuers, regulators and multi-national banks and brokers in Europe and Asia on SEC practice outside the United States, UK and EU issues and cross-border regulatory, compliance and AML matters.
Mark was a lawyer with the Division of Corporation Finance and the Division of Market Regulation of the US Securities and Exchange Commission where he worked on domestic and foreign private issuer disclosure and trading practices issues, respectively. He was a lawyer with the London Stock Exchange where he advised on UK, EU and US supervision, surveillance and regulatory matters and listing rules issues, and helped draft the 1994 re-write of the trading rules. Mark began his career in financial services with Merrill Lynch.
Apart from his leading CompliGlobe and his time as a regulator, he held senior positions as head of legal and compliance, compliance officer, MLRO and assistant company secretary. He chaired and served on new product committees. Mark wrote An Introduction to Hedge Funds (Risk Books). He edited and contributed to  SEC Regulation Outside the United States (Risk Books) and Hedge Funds & Prime Brokers (Risk Books).
Jim Burns, Deputy Director, Division of Trading & Markets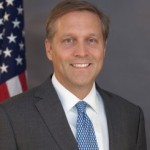 In May 2012, James R. ("Jim") Burns become a Deputy Director in the SEC's Division of Trading and Markets, where he now oversees several core regulatory functions, including market oversight and operations, derivatives policy and trading practices, and chief counsel and enforcement liaison offices. In addition to focusing on market supervisory issues, he contributes to the Division's ongoing implementation of key provisions of the Dodd-Frank and JOBS Acts.
Before joining the Division, Burns was a member of Chairman Mary Schapiro's staff, most recently serving as the agency's Deputy Chief of Staff, where he advised on the development and execution of the agency's rulemaking and policy agenda as well as other agency initiatives. He also served as counsel to Chairman Schapiro on issues involving the Division, including the agency's May 6, 2010 Flash Crash analysis and response, and other market structure and Dodd-Frank related rulemakings, studies, and programs.
Prior to joining the Chairman's staff, Burns was a counsel to Commissioner Kathleen Casey. Before joining the SEC, Burns was a securities lawyer at WilmerHale, having previously served as a law clerk to Judge William B. Traxler on the U.S. Court of Appeals for the Fourth Circuit.  Prior to law school, he was Dean of Oriel College, Oxford University. Burns received his JD, cum laude, from Georgetown University Law Center.
He holds masters and doctoral degrees from Oxford University, and graduated with an AB, magna cum laude, from Harvard College.
Alex Cohen, Partner, Latham & Watkins


Alex Cohen is a partner in the Washington, D.C. office and Co-chair of Latham & Watkins' national office, a central resource for clients and Latham lawyers facing complex issues arising under the US securities laws. His practice specializes in capital markets and SEC matters
Mr. Cohen is a former senior official of the US Securities and Exchange Commission (SEC). He joined the SEC staff in 2006 as Deputy General Counsel for Legal Policy and Administrative Practice and later served as Deputy Chief of Staff. During his time at the SEC, Mr. Cohen advised the SEC Chairman on highly sensitive questions across all aspects of the agency's work, including the SEC's response to the 2008 financial crisis. He also worked closely with the Chairman, Commissioners and senior agency staff to develop and implement SEC rulemakings.
Mr. Cohen's practice covers: Complex securities transactions, Registration and reporting with the SEC, Accounting restatements, Investigations by the SEC. Mr Cohen was resident in Latham's London and Hong Kong offices from 2001-2006, and has particular expertise advising non-US companies on US securities law matters. From 1989 to 1990, Mr. Cohen served as a law clerk to Judge Wilfred Feinberg of the US Court of Appeals for the Second Circuit.
Mr Cohen also Edits Latham's "Words of Wisdom" blog, tackling interesting legal issues in the capital markets in a lively, plain-English manner, he taught at Georgetown University Law Center as an Adjunct Professor. Mr Cohen also sServed as a technical advisor to Oliver Stone's "Wall Street: Money Never Sleeps" (2010)
Paula Drake, Associate Director, Office of Compliance, Inspections and Examinations
Paula Dra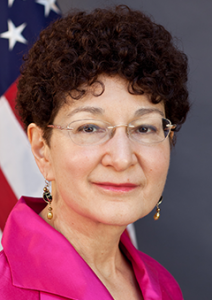 ke joined the Securities and Exchange Commission as the Associate Director, Chief Counsel and Chief Ethics Officer of the Office of Compliance, Inspections and Examinations in August 2012.

From 1996 to 2012, Ms. Drake was General Counsel and Chief Operating Officer (from 2008) of Oechsle International Advisors, LLC, an international investment adviser with operations in Boston, London, Hong Kong and Frankfurt.
Previously, she was Legal Counsel at Fidelity Investments and an Associate at the Boston law firm, Ropes & Gray. From 2004 to 2012, Ms. Drake served as a Board Member of the Investment Advisers Association.

Ms. Drake has a J.D., cum laude, from Harvard Law School and a Ph.D., in English, with Distinction, from the University of Massachusetts.
Scott W. Friestad, Associate Director,
Division of Enforcement, US Securities & Exchange Commission


Scott Friestad joined the Division of Enforcement in 1995 and has overseen a number of high-profile investigations in every major programme area, including Regulation FD, public company accounting and disclosure, the Foreign Corrupt Practices Act, insider trading and broker-dealer regulation.
Mr. Friestad has served as a Special Assistant United States Attorney in the U.S. Attorney's Office for the Southern District of New York.
Daniel Goelzer, Partner, Baker & McKenzie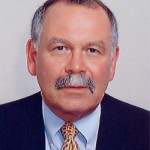 Daniel L. Goelzer is a partner in the Washington, DC office of Baker & McKenzie. He specializes in matters involving the Securities and Exchange Commission and the Public Company Accounting Oversight Board. His practice areas include corporate governance; compliance with SEC disclosure and financial reporting requirements; oversight of the auditor/public company relationship; and financial institution regulatory issues, with a focus on global asset custody.
Mr. Goelzer was appointed as a founding member of the Public Company Accounting Oversight Board in October 2002. The PCAOB is responsible for oversight and regulation of the auditors of U.S. public companies and securities broker-dealers. He served as Acting Chairman of the PCAOB from August 2009 through January 2011. He left the Board at the conclusion of his term in 2012. From 1990 until joining the PCAOB in 2002, Mr. Goelzer was a partner in the Washington, D.C. office of Baker & McKenzie. He resumed his Baker & McKenzie partnership in December, 2012.
From 1983 to 1990, Mr. Goelzer served as General Counsel of the Securities and Exchange Commission. Before his appointment as General Counsel, he held a variety of positions in the Office of the Commission's Chairman and in the Office of the General Counsel. He joined the Commission's staff in 1974.
From 1969 to 1970, he worked as an auditor in the Milwaukee, Wisconsin, office of the accounting firm, Deloitte & Touche. Mr. Goelzer, a native of Milwaukee, received a BBA in 1969 from the University of Wisconsin, a JD from the University of Wisconsin School of Law in 1974, and an LLM from the National Law Center, George Washington University, in 1979.
He is a member of the Wisconsin and District of Columbia Bars and received a Wisconsin CPA certificate in 1977.
Daniel Kahl, Assistant Director, Division of Investment Management at SEC
He is is the Assistant Director in charge of the Office of Investment Adviser Regulation in the Division of Investment Management at the SEC. The Office of Investment Adviser Regulation is responsible for the development of policy, rulemaking and exemptive matters under the Investment Advisers Act of 1940.
Prior to joining the Commission in 2001, Dan worked for the Investment Adviser Association, FINRA, and the North American Securities Administrators Association. He received his B.S. from Penn State University, J.D. from Southern Methodist University, and LL.M. (Securities) from Georgetown University.
Thomas Kim, Partner,Sidley Austin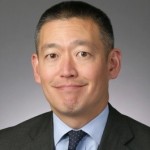 As Chief Counsel of the Division of Corporation Finance, Thomas Kim managed a staff of more than a dozen senior lawyers, providing definitive legal advice on the federal securities laws administered by the Division, both informally and through the issuance of no-action, interpretive and exemptive letters. Under his leadership, the Chief Counsel's Office updated all of the Division's interpretations as Compliance and Disclosure Interpretations and issued several significant Staff Legal Bulletins.
Mr. Kim also led a number of notable SEC rulemakings and policy initiatives, including, most recently, the SEC's July 2013 rulemaking under the JOBS Act, which eliminated the prohibition against general solicitation in Rule 506 and Rule 144A offerings, and the revision to the stock exchange listing standards for compensation committees and compensation advisers, as well as the concept release on the U.S. proxy system and the interpretive release on the use of company websites. Mr. Kim also oversaw the Division's Office of Enforcement Liaison, which refers matters to the Division of Enforcement and advises on offering and disclosure-related issues in enforcement cases.
Mr. Kim previously served as Corporate and Securities Counsel for the General Electric Company in Fairfield, CT. He joined the SEC in 2006, where he served in senior positions in the General Counsel's Office and the Chairman's Office before being named Chief Counsel and Associate Director of the Division of Corporation Finance.
Amy Kroll, Partner, Bingham


Amy Kroll counsels U.S. and non-U.S. broker-dealers on U.S. regulatory requirements and best practices. Amy has particular experience with issues related to the equity capital markets, such as research activities and research analysts, supervisory controls and internal controls, and cross-border trading. Through her work, she has developed a command of the issues of special concern to regional full-service and mid-market brokerage firms.
Amy worked at the SEC twice. From 1997–1998 she was assistant general counsel (legislative and financial services) at the SEC, to which she had returned after five years in private practice counseling broker-dealers and other financial institutions. From 1984–1991, during her first tour of SEC service, she served in positions of increasing responsibility, first as an attorney-adviser in the division of Market Regulation (now the division of Trading & Markets), and subsequently as counsel to Commissioner Edward H. Fleischman and as senior special counsel in the division of Corporation Finance, Office of International Corporate Finance.
From 1998–2003, Amy was an independent consultant, focusing on the issues confronted by foreign financial entities seeking to engage in broker-dealer activities in the United States and also was an adjunct associate professor at the Washington College of Law, American University.
Amy is a also a member of the NASDAQ Market Operations Committee.
Michael Mann, Partner, Richards Kibbe & Orbe


Michael D. Mann established RK&O's Washington, D.C. office in 1996. Mr. Mann's legal practice focuses on international securities regulation and enforcement and the cross-border conduct of business. He provides strategic advice and counselling to clients engaged in business subject to regulation in the United States and throughout the world. He regularly represents public companies, and their audit committees, officers, and directors in connection with their compliance with U.S. regulatory requirements including the Dodd-Frank and Sarbanes-Oxley Acts.
Mr. Mann was nationally ranked in 2009, 2010, and 2011 as a "Leading Individual" in the area of Securities Regulation in Chambers USA: America's Leading Lawyers for Business. The guide described him as one of the "wisest and most versatile tacticians" in complex securities regulatory and enforcement matters, and also as having "an excellent reputation for cross-border expertise in SEC enforcement matters." Mr. Mann was also recognized in the area of Securities Law this year by The Best Lawyers in America®.Prior to entering private practice, Mr. Mann served for seven years as the first Director of the Office of International Affairs at the U.S. Securities and Exchange Commission.
Mr. Mann established the key formal and informal relationships between the SEC and its foreign regulatory counterparts in the world's most important developed and emerging markets. In particular, Mr. Mann negotiated formal understandings to facilitate cooperation on enforcement, regulation of cross-border trading activity, and the development of securities markets. These understandings continue to be the centerpiece of the SEC's international efforts. Mr. Mann also led the SEC's development of new regulatory approaches to facilitate access to the U.S. securities markets through cross-border securities offerings.
Moreover, Mr. Mann directed the SEC's multilateral efforts to improve and harmonize regulation world-wide and to remove unnecessary barriers to trade. Prior to becoming Director of the Office of International Affairs, Mr. Mann served as Associate Director in the SEC's Division of Enforcement. In 1993, Mr. Mann was awarded the rank of Distinguished Executive in the Senior Executive Service by President Clinton. In the fall of 1990, he was presented the Chairman's Award for Excellence. In the fall of 1984, Mr. Mann received The Manual F. Cohen Outstanding SEC Younger Lawyer Award from The Federal Bar Association, Securities Law Committee.
Mr. Mann is a Member of the Council on Foreign Relations and the Board of Advisors to the Securities and Exchange Commission Historical Society. Mr. Mann is admitted to practice in New York and the District of Columbia.
Julian Perlmutter, Partner, Simmons & Simmons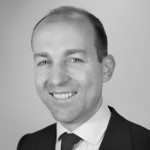 Julian Perlmutter is a US securities partner in the London office of Simmons & Simmons LLP. In addition to the United States, Julian has practiced extensively in Europe and Asia, where he has advised on SEC-registered or Rule 144A capital raisings for issuers from over 20 countries and listings of securities on the New York Stock Exchange, Nasdaq, the London Stock Exchange and over 10 other exchanges, raising in aggregate over $41 billion.
Julian has advised on a significant number of high-profile transactions in a wide range of sectors including initial public offerings by Prada S.p.A., Global Logistic Properties Limited (ALB SE Asia Law Awards 2011 Equity Market Deal of the Year) and Inmarsat plc.  Julian spent time at the SEC's Division of Corporation Finance, where he assisted in the drafting of "Use of Electronic Media", Exchange Act Release No. 34-42728.
He recently co-authored a chapter in the Euromoney book, 'Investing in Emerging and Frontier Markets', entitled 'The Regionalisation of Emerging Debt & Equity Capital Markets'.  Julian received his Juris Doctor from the University of Michigan.
Robert Plaze, Partner, Stroock & Stroock


Robert Plaze is one of eight corporate partners with principal responsibility for the ongoing representation of over 800 mutual funds, closed-end funds, ETFs or business development companies (or their independent board members), as well as investment advisers, industry service providers and unregistered pooled investment vehicles. Our clients represent nearly $1.2 trillion in assets under management (over 8.0% of U.S. investment company assets).
Prior to joining Stroock, Mr. Plaze served as Deputy Director of the Division of Investment Management of the U.S. Securities and Exchange Commission. During his nearly 30 years of service with the Commission, Mr. Plaze was responsible for policy development and management of many of the key regulatory initiatives during that period affecting investment companies and investment advisers under the Investment Company Act of 1940 and the Investment Advisers Act of 1940, including rules governing fund and adviser compliance programs, fund corporate governance, personal trading, custody and brokerage practices, prohibitions on "pay to play" practices, and protection of investor privacy.
Most recently, Mr. Plaze was responsible for rulemaking to implement provisions of the Dodd Frank Wall Street Reform and Consumer Protection Act affecting investment advisers, including rules requiring advisers to hedge funds and other private funds to register with the Commission, rules implementing new exemptions from registration and rules requiring reporting by certain exempt investment advisers.
Mr. Plaze is one of the nation's leading experts in the regulation of money market funds. While a Commission official, Mr. Plaze was responsible for the Commission's money market regulatory program, including amendments to rule 2a-7 adopted in 1991, 1996 and 2010. He represented the Commission on several interagency committees of the Financial Stability Oversight Board dealing with systemic risk issues and the regulation of money market funds.
Mr. Plaze joined the Commission in 1983 as an attorney in the Division of Investment Management. During his tenure with the Commission, he held several positions of responsibility in the Division, including Special Counsel, Assistant Director, Associate Director for Regulatory Policy and Deputy Director. In 2009 he was awarded the Distinguished Service Award, the Commission's highest honorary award for a member of its staff.
Erich Schwartz, Partner, Skadden Arps, Slate Meagher & Flom


Erich T. Schwartz joined Skadden in 2001 after serving as assistant director of the Division of Enforcement at the Securities and Exchange Commission (SEC). He concentrates his practice in the defense of securities enforcement matters and compliance counseling. He represents public companies; public accounting firms; broker-dealers and investment advisers; and their officers, directors and employees in investigations by the SEC and other regulatory authorities.
Mr. Schwartz handles high-profile internal investigations of conduct that raise potential regulatory issues, including accounting and disclosure issues, insider trading and Foreign Corrupt Practices Act matters, among others. He counsels his clients on strategies for avoiding such issues, including preventative and remedial measures. Additionally, Mr. Schwartz is experienced in complex representations that involve parallel investigations by the SEC, the Department of Justice (DOJ), state regulators or FINRA, as well as related private litigation.
Scott Simpson, Partner, Skadden Arps


Scott Simpson is co-head of Skadden's Global Transactions Practice* and a member of the firm's Policy Committee. He has been based in London since 1990 and before that practiced law in Skadden's New York office throughout the 1980s.
Mr. Simpson advises clients on cross-border mergers and acquisitions, including contested and hostile bids.
Mr. Simpson's recent European M&A assignments have included representing Fresenius SE, in its agreement to acquire APP Pharmaceuticals Inc for US$5.6 billion; Basell Polyolefins in its US$22.2 billion acquisition of Lyondell Chemical Company; International Paper in its acquisition of a 50 percent equity interest in Ilim Holding, the largest forest products enterprise in Russia; and Tele Atlas N.V. in connection with an agreed takeover proposal from TomTom N.V. and an unsolicited takeover proposal from Garmin Ltd.
Mr. Simpson also advises clients in corporate finance transactions, including initial public offerings. His European finance assignments include his 2004 representation of the selling shareholders in the €4.85 billion initial global offering of Belgacom and related buyback of Belgacom shares, as well as its €5 billion restructuring.
Mr. Simpson was profiled in 1992 in The American Lawyer in connection with his representation of the Polish government, and featured by The American Lawyer in 2000 as one of 12 notable American transaction lawyers. His European M&A practice has been featured in The Financial Times in 2005 and The Wall Street Journal in 2006 and according to mergermarket data, Mr. Simpson consistently is ranked as a leading lawyer in European M&A transactions. He is one of the world's leading M&A lawyers, according to the Chambers and Partners Guides in the U.K., Europe and globally.
John W. White, Partner, Cravath, Swaine & Moore LLP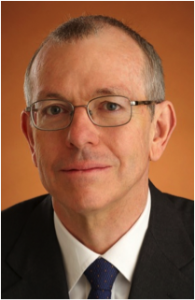 John W. White is a partner in Cravath, Swaine & Moore LLP's Corporate Department and serves as Chair of its Corporate Governance and Board Advisory practice.  From 2006 through 2008, he served as Director of the Division of Corporation Finance at the U.S. Securities and Exchange Commission.  During his over 25 years as a partner at Cravath, John has focused his practice on representing public companies and their financial advisors on a wide variety of matters including corporate governance matters, public reporting obligations, public financings and restatements and other financial crises.
John is a member of the Standing Advisory Group (SAG), which advises the Public Company Accounting Oversight Board (PCAOB).  He has also served on the Financial Accounting Standards Advisory Council (FASAC), which advises the Financial Accounting Standard Board (FASB).  He is a member of the Board of Trustees and the Audit Committee of both the Practising Law Institute and the Securities and Exchange Commission Historical Society.
He served three years on the New York Stock Exchange's Legal Advisory Committee, four years as Chairman of the Securities Regulation Institute and five years as Co-chair of PLI's Annual Institute on Securities Regulation